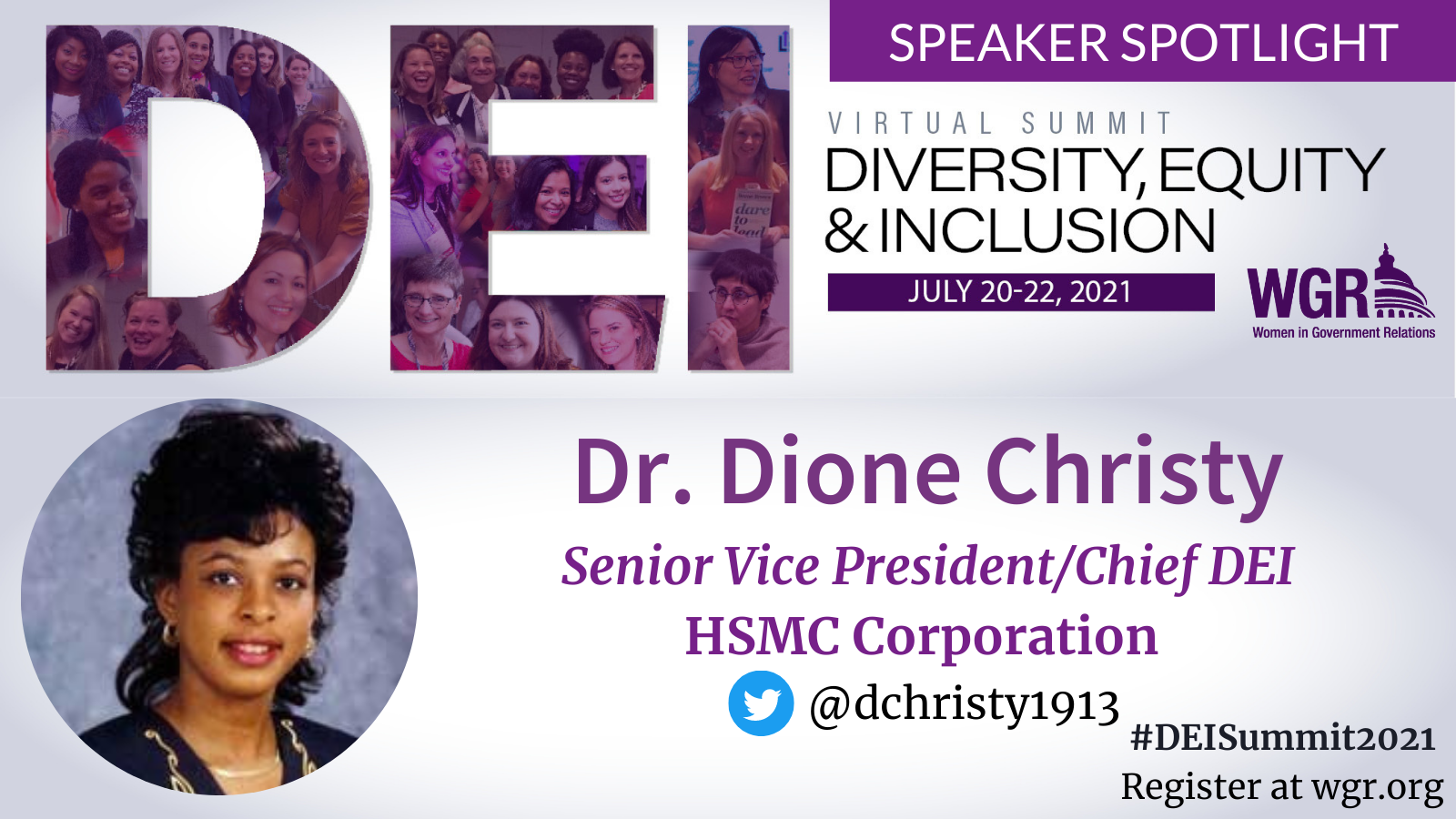 ---
Dione Christy, PhD Named to Lead the Office of Cultural Equity, Inclusion, and Diversity at HSMC
MILFORD, M.A. (September 28, 2020) – Human Services Management Corporation (HSMC) is proud to name Dione Christy, Ph.D. as Senior Vice President for the Office of Cultural Equity, Inclusion, and Diversity (OCEID). This position was created by Dr. Robert F. Littleton, President and Founder of HSMC, to reinforce that HSMC is and will continue to be a steward of equity, diversity, and inclusion.
Dr. Christy's vast experience involves various strategic executive roles, leveraging equity, diversity and inclusion innovation, which include directing strategic business divisions of leadership and professional services to over 25,000 elementary and secondary school principals dedicated in their commitment to 35 million students worldwide. She also served with two noted systems leading several award-winning high profile federal, state and local school systems' improvement initiatives to innovate and turn around low performing schools that was featured in the United States Department of Education's PROGRESS in Education, Education Week and other national publications. Additionally, she serves as an influential voice in global leadership receiving honorable recognitions such as the United States Presidential Education Awards for Excellence, Chamber of Commerce's International ATHENA Leadership Award, Economic Council's Dwyer Award for Excellence in Special Education, and Executive Women's National Female Executive Award.  She is known for representing thought leadership at public venues across the region, nationally and internationally. Dr. Christy also brings decades of volunteering and collaborating with diverse stakeholders to make a difference in the lives of children and adults in communities.
"We are extremely fortunate to add Dr. Christy to our leadership team." says Alex DeNucci, CEO of HSMC. "She is exceptionally qualified and the right person to lead this new initiative.  Dr. Christy will provide our clients the opportunity to engage both their employees and customers through innovative, creative and responsible business solutions."
Littleton, DeNucci and the entire HSMC team are excited to introduce this new service line that has become essential to businesses in 2020.  The function of the newly created office is to lead, inspire, influence and coach organizations, as a trusted partner, to improve their performance and success in a competitive global business marketplace. The Office of Cultural Equity, Inclusion, and Diversity (OCIED) will provide a comprehensive systems approach with access to a multifaceted portfolio of management consulting service offerings and capabilities of world class systems, audits, consulting, change management, and advisory for multifaceted agencies and industries; regardless of company size and types of services offered, to receive optimal business performance excellence.
As a natural-born competitor, Christy is ready to take on the challenge. She notes that "this is an exceptional opportunity to partner with a proven organization at a critical moment in its history to strategically expand cultural equity, inclusion, and diversity to further impact for the next decade and beyond."
###